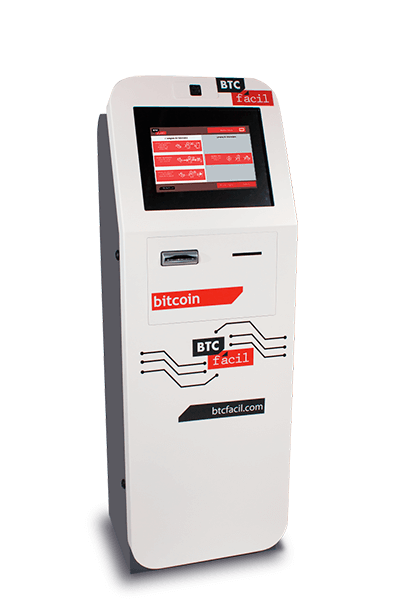 Bitcoins ATM for purchase and sale
Buy and sell in cash at our bitcoin ATM in Gran Canaria
We put at your service a bitcoin cashier in Gran Canaria, a real ATM where you can buy and sell your bitcoins in cash instantly. The process is very fast, simple and safe, you just need to enter the public address to send you the bitcoins in case you buy or send us the btc you want to sell and get cash, all in a process of just one couple of steps, explained on our interactive screen and can use QR, so you do not have to copy your address manually.
Buy and sell in cash
You can make both, cash purchase and sale transactions for your bitcoins and take your money in cash.
Intuitive and secure interface
A perfect experience for the bitcoin user, both beginners and advanced.

Only by mobile wallet of your smartphone
You only need to have your phone with your bitcoins wallet to carry out any purchase or sale operation. In addition, you can enter the code manually if you don't have it at hand.
Tutorial Video
Our Bitcoin ATM has video tutorials to guide you in your first purchases of cryptocurrency.

Private purchase
You will not need to identify yourself to buy or sell bitcoin.
Amount
€ 1000 maximum purchase or sale per person and day.
Schedule
M – F 9:00 to 19:00
S 9:00 to 13:00
Identification
No identification is required, the purchase can be made anonymously.
Location
C/ Doctor Juan Domínguez Pérez, 81 – Pol. Ind. El Sebabal
35008 Las Palmas de Gran Canaria
Las Palmas
Transacciones de compra y venta de bitcoins de tú a tú con nuestro «Cajero Humano». Atención personalizada.
Cursos, formación in company, formación individual… Todo el mundo del Bitcoin de forma clara y práctica.